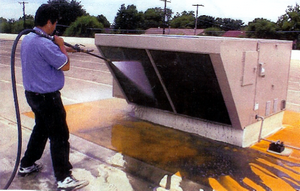 Sunrise Air Conditioning Repair is a professional ac company that opened its doors more than a decade ago to offer top quality ac services to the residents of Sunrise and its environs. We have a talented team of experts who are well trained and versed in analyzing and responding to ac needs of the residents.
We offer top quality services that match the needs of our clients thereby making us the choicest company in as far as HVAC services are concerned. We offer comprehensive solutions that cover the entire year from summer to spring. All our experts are licensed and insured thereby giving an assurance to our esteemed customers that all their property will be handled professionally throughout the repair and maintenance exercise.
We value our customers and as such we have put in place several mechanisms including feedback collection, customer complaint handling systems among other modalities. Before we develop our ac solutions, we usually carry out a survey so as to map the needs of our clients. This gives us a very important input in developing relevant and effective products.
Being a fully-fledged company, Sunrise Air Conditioning Repair offers a wide range of services. These services include:
We help our clients in picking the right ac units for their premises. This is because we are better placed in the industry with lots of expertise and knowledge on various ac systems. Our experts analyze the needs of the customers and advise them accordingly with regards to the ac unit that will match those needs.
We install various units including air handlers, heat pumps, UV germicidal lights, Mini-splits among other ac units. Before the installation process, we usually serve our clients with upfront quotes so that they can be sure of the cost involved and prevent surprises midway.
In addition to installation, we take it upon ourselves to repair and maintain the ac units on behalf of our clients. Even if we are not the ones who installed the ac units, our doors are still open for repairs and maintenance. This is because of our vast knowledge in the various ac units and brand names in the market.
All our staffs are trained on how to assess and troubleshoot any issue concerning ac units. There is no component that they are not aware of and this means that you can rest assured that your ac system is in the right hands. Our work ethic combined with the background check that every employee goes through, further adds to our professionalism.
We work round the clock 7 days a week just to make sure that you are covered. We are quick in responding to emergency service calls. Even if you call us at the middle of the night, our team will be able to reach you in good time so that you do not suffer the effects of a broken down ac system. Some of the components we repair or replace include fan belts, fan motors, compressors, filters, condensers and others.
At Sunrise Air Conditioning Repair, we service numerous brands including Hitachi, Samsung, Goodman, Lennox, Carrier, LG, Samsung and Bryant among others.
It's a fact the air most people breathe inside their homes is dirtier than the air outside. In order to reverse this supposed truism and breathe easy, you need the services of an expert duct cleaning company which understands how to clean your ductwork and completely rid it of mold, air-borne debris, mildew as well as any unpleasant odors emanating your indoor space. This guarantees you and your family a clean indoor environment free of allergies, asthma, sore throats, headaches and nasal congestion. We clean your ductwork, top to bottom and provide digital photo evidence of before and after photos for your peace of mind.
We install and maintain furnaces so that your heating needs are met in the most efficient manner. At Sunrise Air Conditioning Repair, we inspect the components of the furnaces such as filters and compressors to ensure that they are in a proper working order. We have a scheduled maintenance plan that our clients can subscribe to so as to ensure that their heating units are well serviced.
Sunrise Air Conditioning Repair has a team of qualified technicians who understand the damage dirty coils and improper refrigerant levels can cause to your HVAC systems. We therefore prioritize coil cleaning to help you stem your HVAC unit's inefficiency and lower your resultant energy bills. Worn out condenser and compressor coils can significantly reduce the lifespan of your systems making you incur unnecessary repair and replacement costs. At Sunrise Air Conditioning Repair, we can help you address these and more HVAC issues homeowners face thereby helping you enhance the overall operational efficiency of your systems.
The buildup of lint on clothing dryers, pose lots of risks to you, your family and your property. The National Fire Data Center run by the U.S. Fire Administration, estimates 80 percent of 15,600 fires each year to be resulting from clogged dryer vents. As a homeowner, you do not want to be part of this statistic. This is precisely why sunrise air conditioning Repair is here to help you out. Our dryer vent cleaning service is beyond reproach. We offer wholesome cleaning to flush out all debris, odors and any residual lint. This guarantees you a safe home and an efficient HVAC system
Having a warm pool where you and your family can swim throughout the year is a great thing every homeowner would love to experience. At Sunrise air Conditioning, we have invested in the latest pool heating solutions to guarantee you this. We are competitively-priced and offer quality pool heating servicing including heat pumps, gas heaters and solar pool heaters. Our qualified experts know the brands which rule the market and as such will advise you on the equipment for your pool. Among the brands we install, repair and service include Star-rite, Lochinvar, Rheem, Pentair, Hayward, Zodiac and Coates.
For more information concerning any our services, our lines are open; you can call us any time of day or night.